Follow us on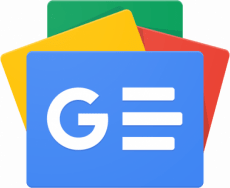 2nd Sep 2021 11:59 am
TVS gives its flagship a fresh set up of updates for 2021. We ride at the track to see what's new.
We Like
Segment first features
Stunning race livery
New features available to older owners

We Don't Like
Aggressive throttle response in Track and Sport modes
Still a fairly buzzy engine

It has become an annual ritual I've quite grown to enjoy. In early 2019, TVS called us to the track to experience an updated RR 310 that received a slipper clutch and a few small refinements. A year later, we were back to try out an even bigger upgrade that comprised a jump to BS6, a new TFT dash and Michelin Road 5 tyres, among other things.
So, in April 2021, we were supposed to experience the latest work TVS had put into its flagship, but the pandemic had other plans. Nevertheless, a few months later, I've just ridden the bike and the latest mods have made the showroom-spec RR 310 the sportiest and most track-focused it has ever been.
Direct order
This time around though, it's not a straightforward update, and TVS is giving you a choice in the matter. Taking a leaf from Royal Enfield's book, TVS has launched its Built-to-Order or BTO platform where customers can order the RR 310 as per their liking straight from the factory.
Through BTO, customers can opt for this hot new Race livery, the option to select between black and red wheels and choose a race number that can be added to the windscreen.
Although the level of options available so far is nowhere close to what RE offers, TVS stands out by offering two performance-biased kits that make the RR 310 a whole lot more sporty.
The first of these is called the Race Kit and includes new clip-on handlebars that are pointed 8-degreelower and pulled inwards by 5-degrees. Also included are new knurled metal footpegs that are placed 30mm higher. These pegs, along with a repositioned exhaust system (standard on the 2021 bike) liberate a further 4.5-degreeof lean angle and that's very welcome because the RR would scrape its pegs quite easily at the track.
The words 'Race Kit' may sound off-putting, but the riding position isn't as extreme as you'd expect. It still doesn't feel as committed as the current RC 390 and I think you could live with this on the street without too much pain.
Dial it up
The second kit is more exciting, and as TVS calls it, the Dynamic kit. In addition to a nice-looking brass-coated chain, this brings in preload, compression and rebound adjustability for the upside down fork while the monoshock is now adjustable for preload and rebound damping.
To have a fully adjustable front end at this price point is special and there is a small, but clear difference between this and the old, non-adjustable suspension. TVS says they've fully reworked the internal damping circuits and I found that the suspension feels more controlled when you dial it in. The idea was to offer a similar performance curve (to the existing suspension) between comfort and handling, but the adjustability will give riders a wider range of damping control. This would also help the rider fine tune where on that curve they would like the suspension to be set.
The thing with adjustable suspension is that the possibilities are infinite. It depends on so many variables, including rider weight, road surface, tyres, tyre pressures and, of course, rider skill. All of us found a different setting that seemed to work, and most of us needed a bit of guidance in getting there. TVS really needs to make sure that they can teach their customers how to set up the suspension, because while adjustable suspension lets you dial in the bike nicely, it can also really mess things up if you don't know what you're doing.
We had a couple of track sessions with the bike, and by the second session with the suspension set-up to each rider's liking, the RR felt faster steering, beautifully composed through the fast corners and better controlled overall.
What remains the same
The riding experience is otherwise very similar to the old bike, with a responsive and rev happy engine, but one that continues to produce a buzzy feeling in the handlebar, fuel tank and footpegs. The bike continues on the excellent Michelin Road 5 tyres which grip really well in the dry and perform superbly in the wet. If anything, we'd have liked to see some changes to the brakes, at least in the Dynamic package, maybe in the form of a bigger disc or more aggressive pads. As things stand, these brakes, though good, are not outstanding.
The only issue I have which the RR carries over from last year's BS6 upgrade is that the throttle response in Track and Sport mode is a little too sharp, which makes it tricky to gently modulate the throttle in higher speed corners. The response in Road mode is much easier to get along with, but sadly this reduces the power output to 25hp, which is pointless on the track.
That aside, I thoroughly enjoyed the benefits from both these optional kits. If you're an existing RR 310 customer, fret not, as these parts will be made available to you too. But the company hasn't yet released what the individual prices of these components will be.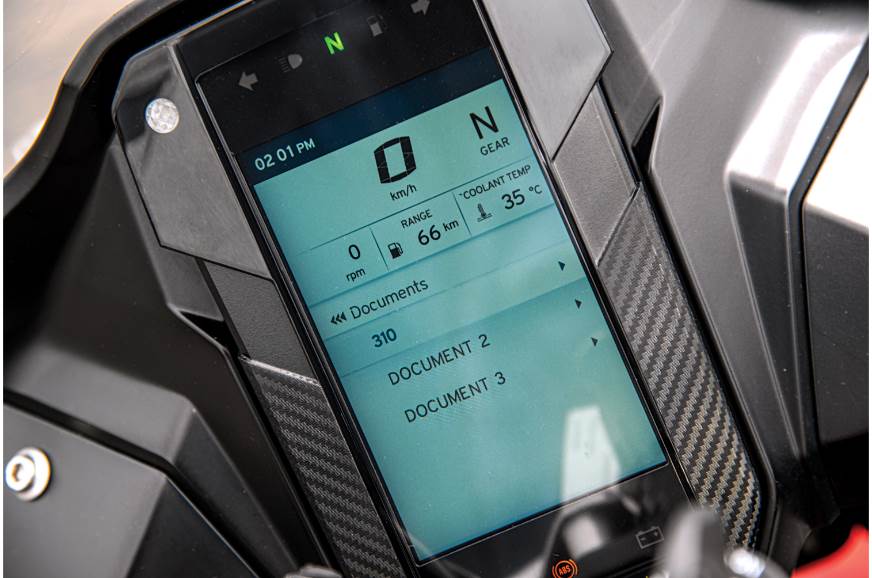 For 2021, TVS has also updated the standard bike with a few new features for its TFT display, including a new day-tripmeter, a digital document storage option, a programmable speed warning and a dynamic rev limit which lowers the indicated redline if the engine temperature is either too low or too high. The exhaust has also been reworked and produces a similar, but cleaner sound with less of the metallic roughness from the old bike. And finally, there's a new wave-design key that TVS says offers better security and be used to adjust the suspension damping screws. However, we found that the key tends to etch the screw face and we'd probably stick to using a proper screwdriver to make adjustments.
Money matters
The base bike now costs Rs 2.6 lakh ex-showroom, which is about Rs 5,000 more than the previous bike. If you purchase it via BTO, you can add the Dynamic kit for Rs 12,000, the Race Kit for Rs 5,000 and the Race replica colour scheme for Rs 4,500. Doing so will take the price right up to the KTM RC 390 that currently stands at Rs 2.8 lakh ex-showroom. However, there's a new RC just around the corner, and its price is probably going to go up.
TVS says that a bike ordered via BTO will take between one and two months to reach the customer and that, for now, BTO bikes will be restricted to 100 units per month. However, the company plans to raise that to 150 units for the first two months. BTO starts off with the RR 310, but TVS says that more models will be added to this program in the future.
As for now, we still need to see how these changes feel on the road. Nevertheless, these new kits have increased the RR 310's appeal as an overall package and the bike is ready to take the fight to the KTM.